About
Ken Corbett is Clinical Assistant Professor at the New York University Postdoctoral Program in Psychoanalysis and Psychotherapy. He is the author of Boyhoods: Rethinking Masculinities and A Murder Over a Girl: Gender, Justice, Junior High. Dr. Corbett has a private practice in New York City.
A Murder Over a Girl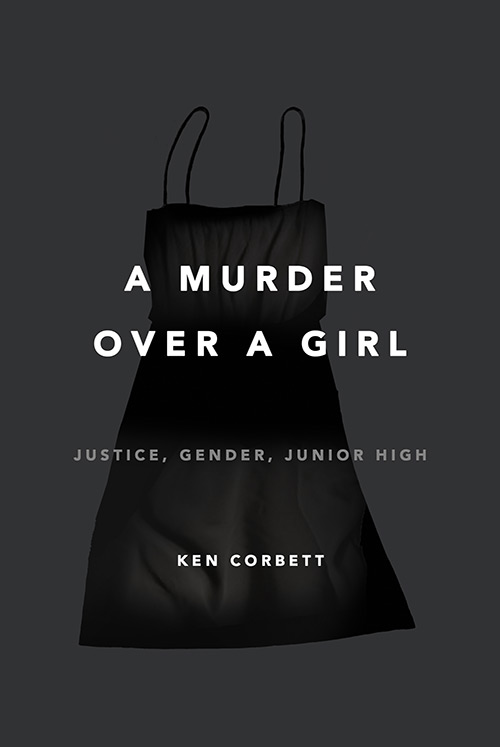 Publisher's Weekly
Starred Review
Psychologist Corbett (Boyhoods) recounts, with riveting clarity and deep humanity, the 2011 trial of Brandon McInerney for fatally shooting his 15-year-old classmate Larry King during their middle-school English class in Oxnard, Calif., in 2008. But as he brings careful precision and a trained clinical eye to the desperate, painful facts...
Read More
Peter Carey
Oscar and Lucinda — The True History of the Kelly Gang
Booker Prize Winner
You could say Ken Corbett was put on earth to write this stunning book. Now is the moment in our history when we need him to be our secret agent, our witness, our guide inside the maelstrom of this mad hatter court.
Judith Butler
Gender Trouble
With great compassion, insight, and care, Corbett takes us to the scene in which one transgendered child's daring and vibrant bid to become a girl met with the murderous rage of a boy well-taught in holding and using a gun. A murdered girl is gone...
Read More
Boyhoods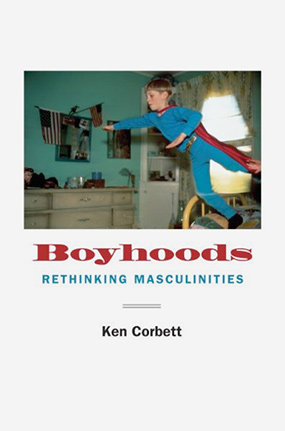 Publisher's Weekly
Starred Review
Based in his extensive work with nontraditional families (including same-gender couples raising children) and years of research into non-normative gender behaviors, practicing psychoanalyst Corbett outlines an elastic psychoanalytical model for examining male desire, while confronting society's reliance on traditional masculinity narratives. Corbett isn't afraid...
Read More
Adam Phillips
On Kissing, Tickling and Being Bored — The Beast in the Nursery
Ken Corbett has not needed to tell a new story about masculinity because he has so many new stories to tell...
Read More
Selected Writings
All of These Things Will Happen - Division Review, 8: 36-37, 2013
The Analyst's Private Space: Spontaneity, Ritual, Psychotherapeutic Action, and Self-Care – Psychoanalytic Dialogues, 24, 637-647
Shifting Sexual Cultures, The Potential Space of Online Relations, and the Promise of Psychoanalytic Listening — Journal of the American Psychoanalytic Association, 2013, 61: 10-23.
Break the Circle: Bullying Fantasies, Normative Regulation, and the Ghost of Melancholy — Psychoanalytic Inquiry, 2013, 33: 166-173.
Boyhood Femininity, Gender Identity Disorder, Masculine Presuppositions, and the Anxiety of Regulation — Psychoanalytic Dialogues, 2009, 19: 353-370.
Little Hans: Masculinity Foretold — The Psychoanalytic Quarterly, 2009, 78: 101-132.
Gender Now — Psychoanalytic Dialogues, 2008, 18: 838-856.

Press & Media
Nov. 2015
Jun. 2012
Oct. 2011
Oct. 2011
Apr. 2011
Apr. 2011
Jan. 2011
Oct. 2009
Sept. 2009