About
Ken Corbett is Clinical Assistant Professor at the New York University Postdoctoral Program in Psychoanalysis and Psychotherapy. He is the author of Boyhoods: Rethinking Masculinities and A Murder Over a Girl: Gender, Justice, Junior High. Dr. Corbett has a private practice in New York City.
A Murder Over a Girl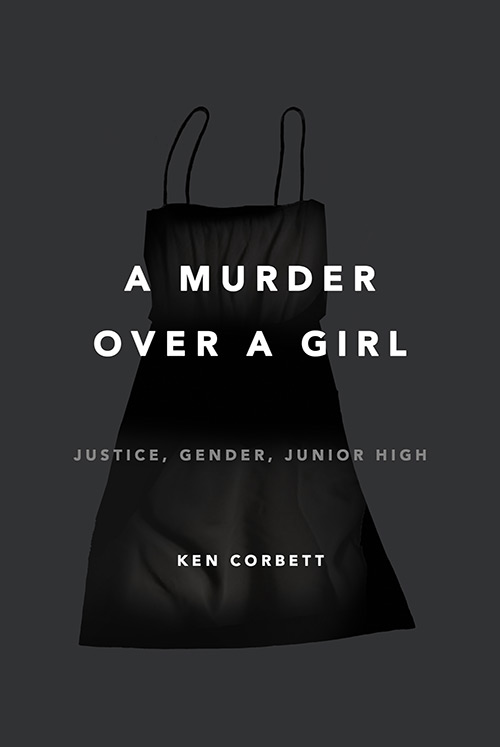 Publisher's Weekly
Starred Review
Psychologist Corbett (Boyhoods) recounts, with riveting clarity and deep humanity, the 2011 trial of Brandon McInerney for fatally shooting his 15-year-old classmate Larry King during their middle-school English class in Oxnard, Calif., in 2008.... Read More »
Tony Kushner
Angels in America, Pulitzer Prize Winner
I've never read a book like A Murder Over a Girl. It's an account of a murder trial, the outcome of which is known; yet, the book is a hard-to-put-down page-turner... Read More »
Susan Orlean
The Orchid Thief
Harrowing, humane, and utterly engaging, A Murder Over a Girl is a triumph of storytelling, delivering deep insight into gender and adolescence while drawing us into a fascinating narrative. It is a book very much of the moment, but at its heart it is a classic tale of human emotion.
Andrew Solomon
Far from the Tree
A Murder Over a Girl narrates a searing tragedy, meticulously laying out the aftermath of the crime, exposing the pathos not only of the victim, but also of the classmates, parents, jurors, lawyers, and others who had to grapple with the troubling nuance of the case. And in doing so Corbett unforgettably reveals the flaws of the American judicial system, the destructive influence of sensationalizing mass media, and the blindness of good intentions at the intersection of masculinity, grief, prejudice, and empathy.
Other Reviews
Read More »
Boyhoods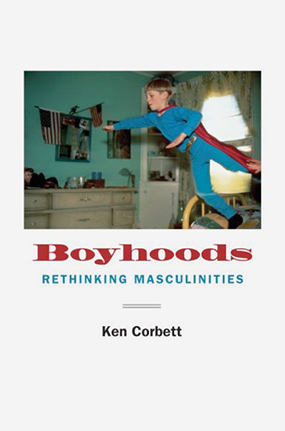 Publisher's Weekly
Starred Review
Based in his extensive work with nontraditional families (including same-gender couples raising children) and years of research into non-normative gender behaviors, practicing psychoanalyst Corbett outlines an elastic psychoanalytical model for examining male desire, while confronting society's reliance on traditional masculinity narratives. Corbett isn't afraid... Read More »
Adam Phillips
On Kissing, Tickling and Being Bored — The Beast in the Nursery
Ken Corbett has not needed to tell a new story about masculinity because he has so many new stories to tell. Weaving together clinical experience and diversely illuminating theoretical approaches Corbett has managed to do justice to the singularity of each boy's experience of growing up, without having to give up on the generalities of developmental theory. There has never been a book, written from a psychoanalytic perspective, so amused and amusing and subtle about gender. The masculinities described in Boy Hoods, and the way Corbett has found to write about the subject, will radically change how we talk about boys growing up.
Select Essays & Articles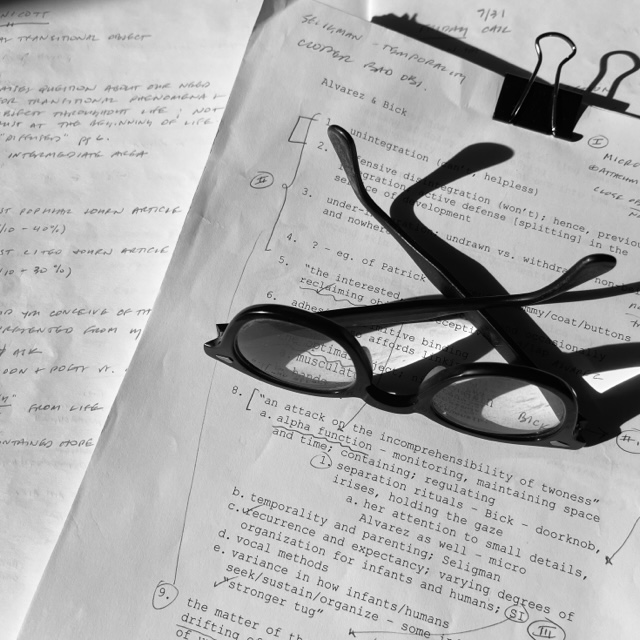 Play Changes Us: Playing the Object, Becoming the Analyst — Journal of the American Psychoanalytic Association, 2022. 20/2: 263-282.
The Moon of the Magic Casement: Transitional Phenomena, the Moon, and D.W. Winnicott's Death — Journal of the American Psychoanalytic Association, 2022, 70/2: 373-385.
Credo: So Our Lives Glide On — Psychoanalytic Dialogues 31: 253-261, 2021.
The Analyst's Private Space: Spontaneity, Ritual, Psychotherapeutic Action, and Self-Care – Psychoanalytic Dialogues, 2014, 24: 637-647.
Gender Regulation — Psychoanalytic Quarterly, 2011, 80:441-459.
Boyhood Femininity, Gender Identity Disorder, Masculine Presuppositions, and the Anxiety of Regulation — Psychoanalytic Dialogues, 2009, 19: 353-370.
Little Hans: Masculinity Foretold — The Psychoanalytic Quarterly, 2009, 78: 101-132.
Media
Ongoing
Apr 2023
Apr 2022
Mar 2021
Jun 2020
Jun 2020
Press
Jul 2017
Mar 2016
Mar 2016
Nov 2015
Oct 2011
Oct 2011
Apr 2011
Sep 2009